Brass Dog Name Tag
Brass Dog Id Tags.
Our range of Brass Tags have been selected for their durability and longevity, manufactured from high-quality materials. Choose from our Heart-shaped tags or Bone-shaped tags or if you really want a tag that will take all the knocks choose our own handmade 30mm, Disc Tag. Our Disc Tag is hand made in our workshop from 1.5mm thick brass and is used by owners with service or working dogs that are on the go all the time in all terrain and weather conditions.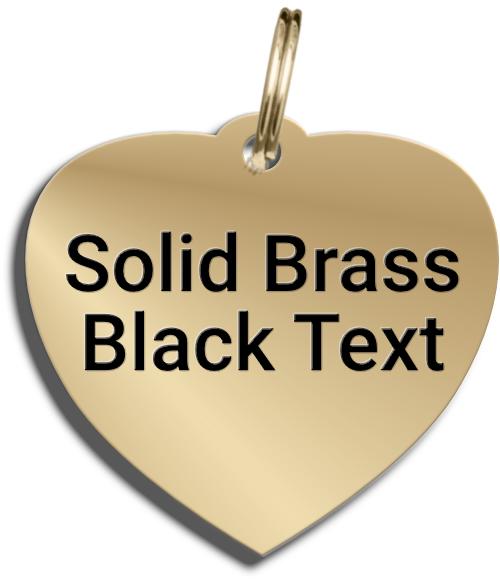 Brass Pet id Tags small and medium hearts with black or brass engraved text applied to the front and backThese delightful brass heart pet id tags are ...
View details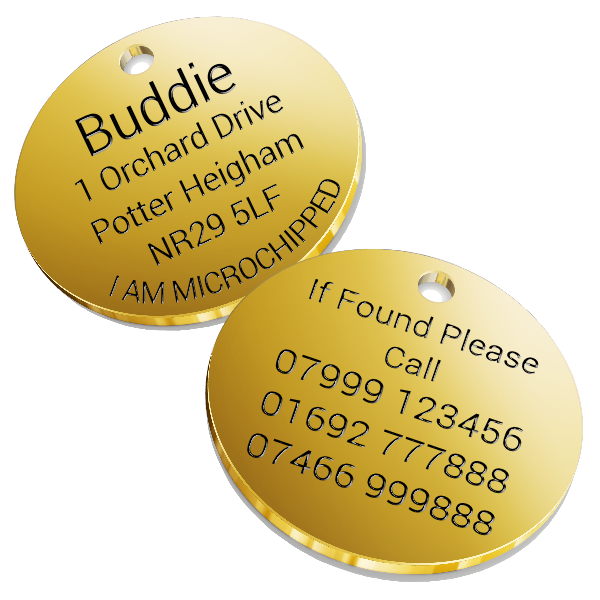 Our solid brass dog tags are handcrafted from the raw brass sheet.Each Tag will be deep engraved with a carbide cutter, and the text is then black inf...
View details