Dog id Tags With Motif
We are pleased to offer these pet id name tags with motif designs.
These tags are produced from our premium range of tags.
The front of the tags will have your pets name engraved in a fancy font
and your contact details engraved on the back with a clear deep engraved font.

There are lots of Sizes, Shapes and designs to choose from.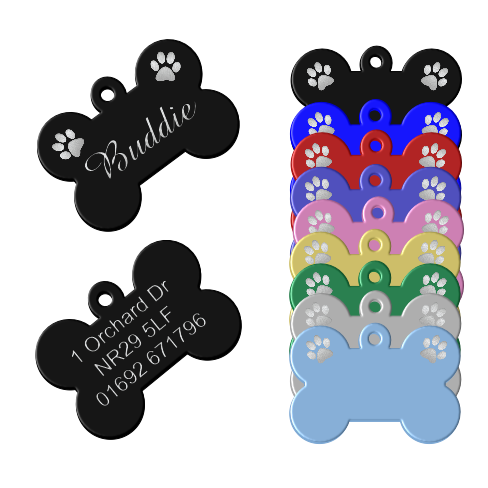 These Bone Shape pet tags come in 2 sizesSmall: 32mm Wide x 18mm DeepLarge: 38mm Wide x 25mm Deep    Each tag comes complete with a split ring for fix...
View details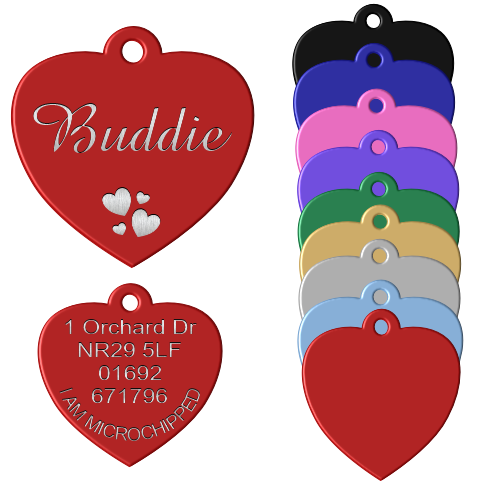 Heart Shape Pet id  Name Tags with Heart motifThese pet tags come in 3 Sizes.20mm Small25mm Medium32mm LargePlease Note: On the small heart please use...
View details